Custom Industrial Wire Basket Fabrication
Mesh, Rod & Wire Custom Engineered Baskets
Custom industrial wire baskets and beyond.
Industrial Wire Basket Design Solutions
With over 75 years of metal fabrication experience, Three M Tool has earned its reputation for wire mesh, rod, and sheet metal fabrication expertise. We use the latest design tools and our vast industrial process and materials experience to create user-friendly, cost-effective wire mesh products that are built to last.
Industrial Wire Basket Fabrication
We offer a wide variety of fabrication techniques to reflect the range of product strength, size, and complexity needed by our clients. We use CNC benders to form rod, water jets and lasers to cut sheet metal, and use shears, hydraulic presses, and brakes to form wire mesh. For especially durable welded wire mesh products, we utilize resistance welding, MIG welding, and TIG welding.
Occasionally, the best design solution for our customers' needs may require a process we don't offer in-house. We proudly partner with trusted vendors for additional services like electropolishing, nylon, Halar, or teflon powder coating, and zinc plating.
Unlimited Creativity, Unlimited Applications
From simple stainless steel grill grates to elegantly aesthetic expanded metal litter baskets, Three M Tool can create custom-designed industrial and commercial wire baskets products for virtually any specialty use.
Our innovative solutions have been sought out by a wide range of industries, including medical and pharmaceutical, automotive, aerospace, and general manufacturing for applications like:
Parts cleaning & washing
Sanitizing & sterilizing
Coating & finishing
Transport & shipping
Material handling
Heat treating/normalizing
Impregnation
Define your needs. Evaluate the design. Review the details. Produce with accuracy. We follow this comprehensive four-step design process to ensure our products meet every requirement and exceed our customers' expectations.
Our state-of-the-art CNC machines and equipment can easily handle intricate designs and fabrications with no loss of performance or manufacturability in the final product.
We use both stainless steel and carbon steel in our designs and can advise our customers on the best material choice for their design and application. An unlimited number of other metals are available with enhanced properties for greater strength, lighter weight, better corrosion resistance, etc.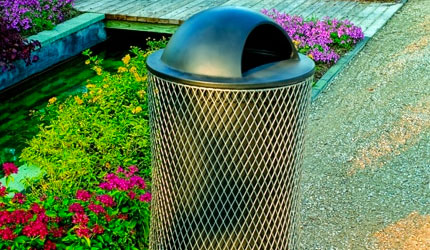 A tough tool with a touch of class, Parc Vue recalls the wire mesh receptacle once a staple in city parks, giving the familiar a fresh face.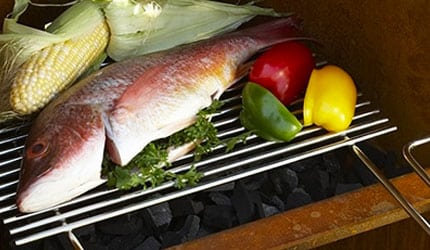 Our customer needed a very unique shaped grate to fit their high-end, custom barbecue.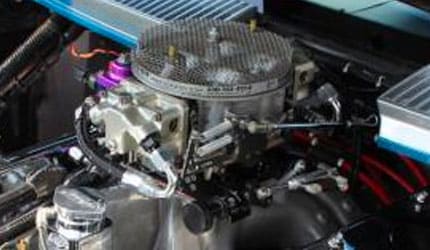 Our customer is a Champion Super Street Drag Racer and he asked us to develop a stainless steel wire mesh carburetor screen to cover the carburetor on his drag car.
Let's talk about your needs.
Reach out to our friendly, knowledgeable team to discuss your custom metal wire, mesh, or rod project today!