WIRE MESH BASKET APPLICATIONS
Right from the Beginning: Three M Tool Wire Mesh Basket Applications Expertise
Three M Tool manufactures a wide range of custom wire baskets, stainless steel baskets, dipping baskets, and small parts cleaning baskets using a thorough four-step process that ensures every product is designed with precision and efficiency right from the beginning. To see examples of our work and view part details and drawings, please visit our Project Gallery.
With more than 18,000 designs engineered and fabricated by Three M Tool, you can find our wire baskets and other metal solutions in a wide array of applications highlighted below. If you have a question about your particular type of wire basket or application or you need a quote, please call us or request contact and a friendly member of our team will respond promptly to your needs.
We make wire baskets for: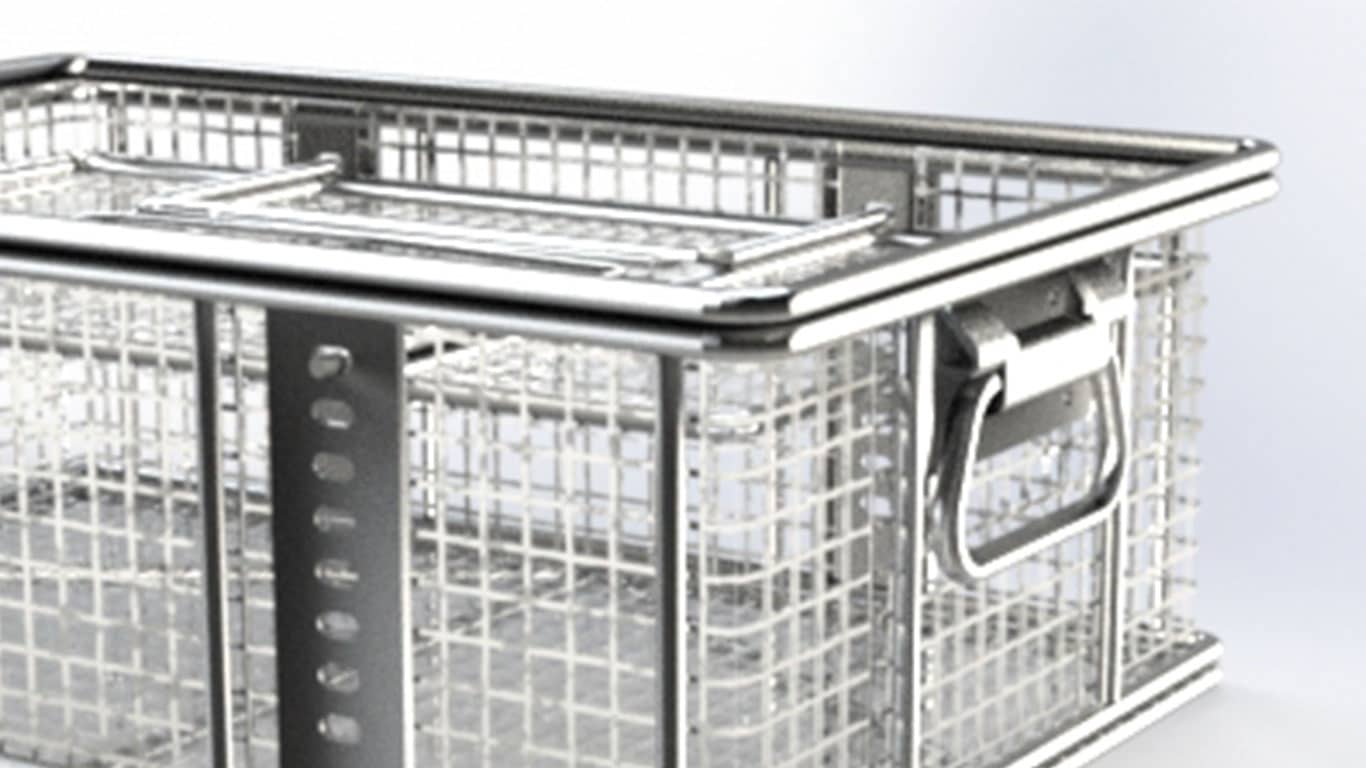 Our wire baskets are used within parts washers to hold workpieces, tools, and machine tool components during cleaning. The basket's wire mesh body allows water and cleaning solutions to pass through and make contact with all surfaces of the parts, even the most difficult to reach.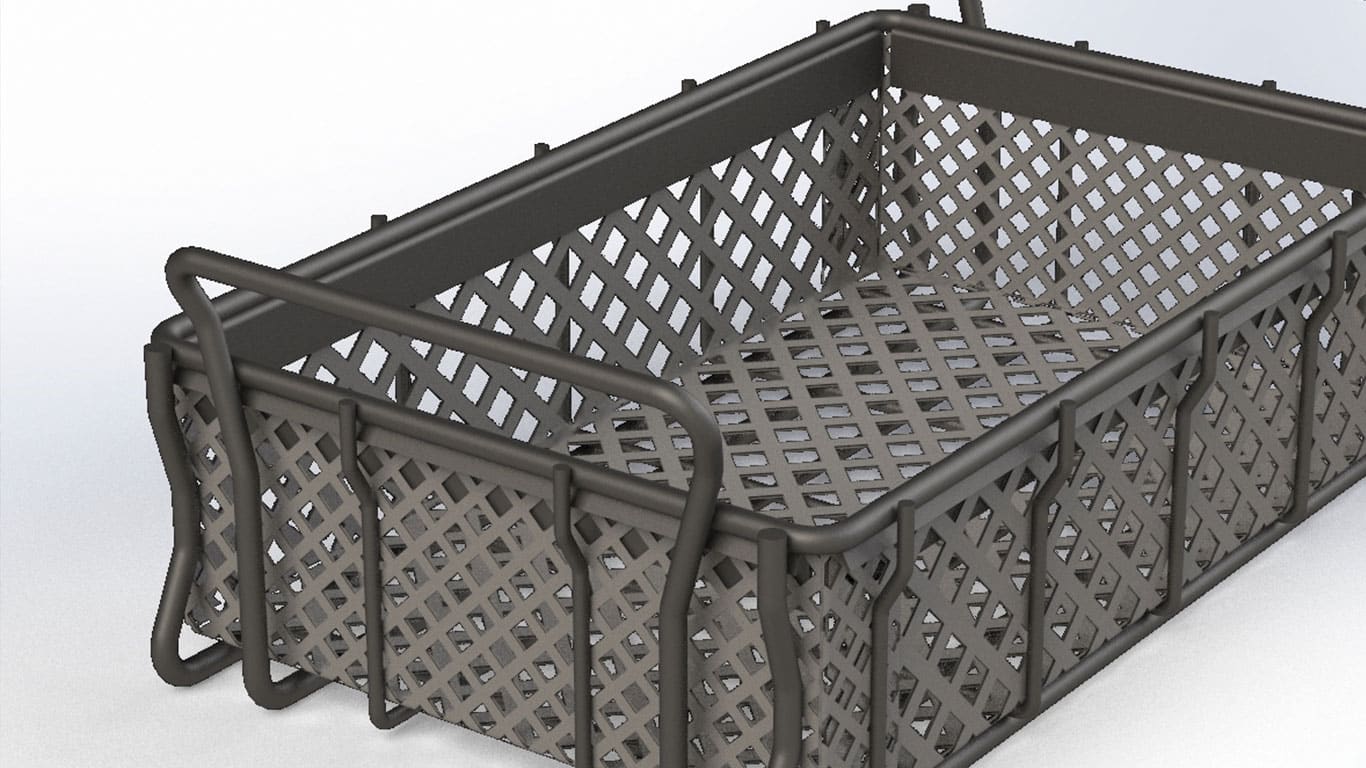 We manufacture wire baskets that are ideal for parts and component sanitization and sterilizations processes. We can design custom wire baskets for your unique product and application including surgical instruments and other small parts.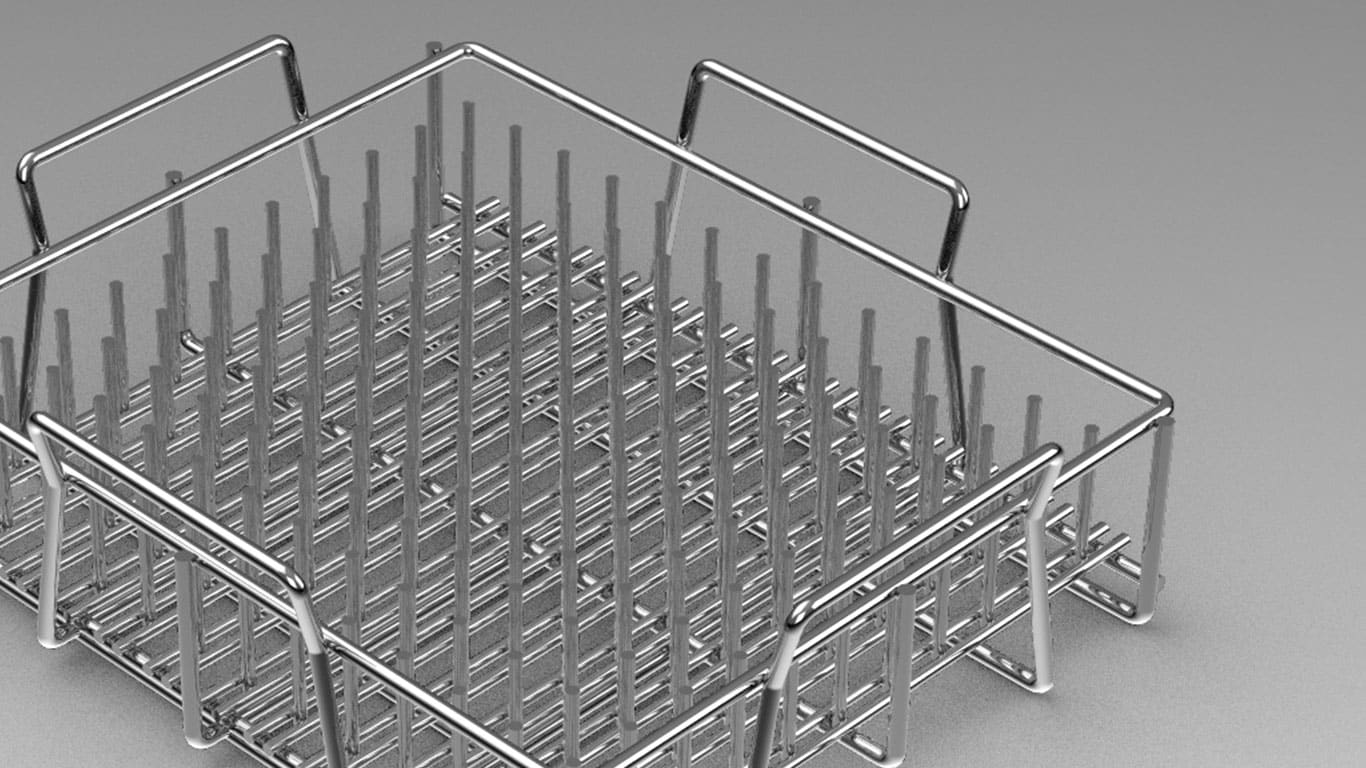 We design and manufacture heat treatment wire baskets for use in cleaning and processing environments where elevated temperatures are required. We have the experience to select a finish that will withstand high temperatures for sustained periods of time and construct baskets that are long lasting.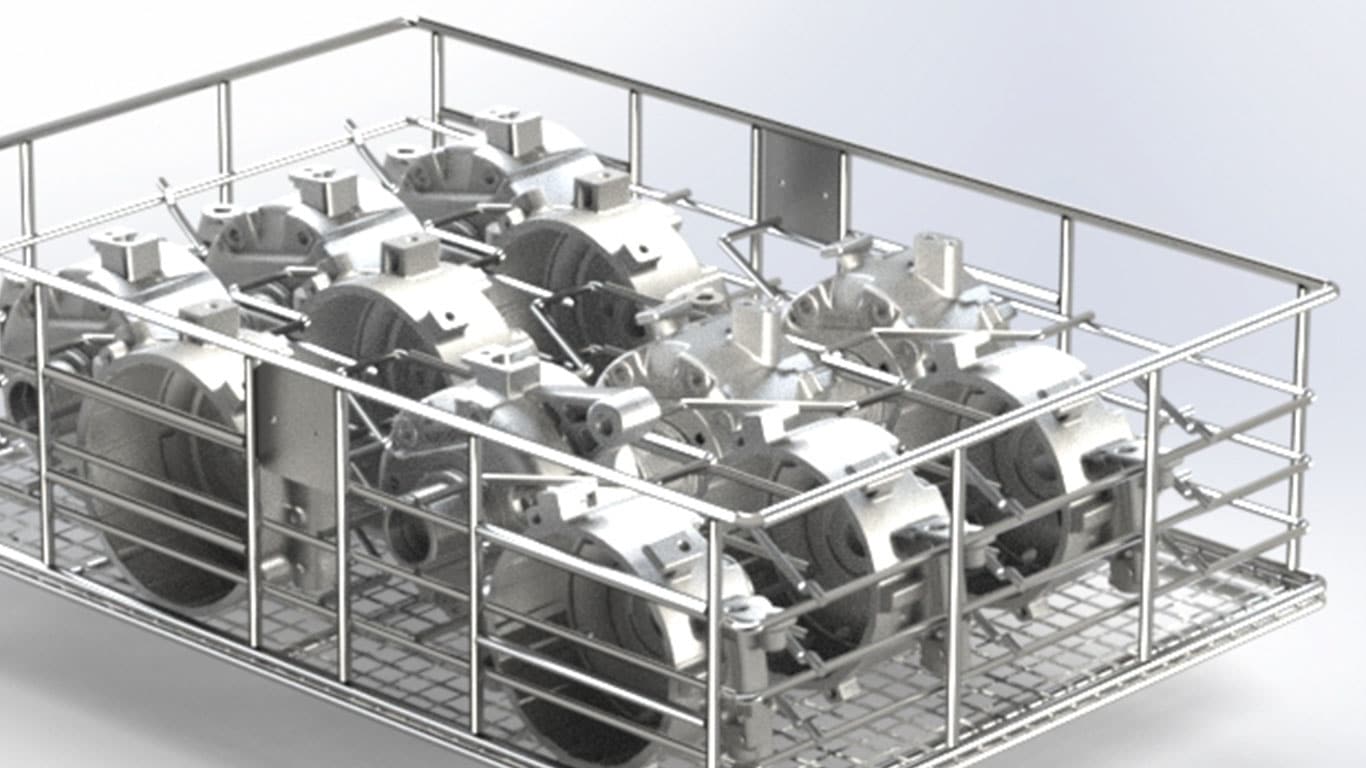 The right wire basket will improve the efficiency and effectiveness of your passivation, dipping or drying processes. Three M Tool works with you to create the ideal basket for your process by considering the right base material, material finish or coating.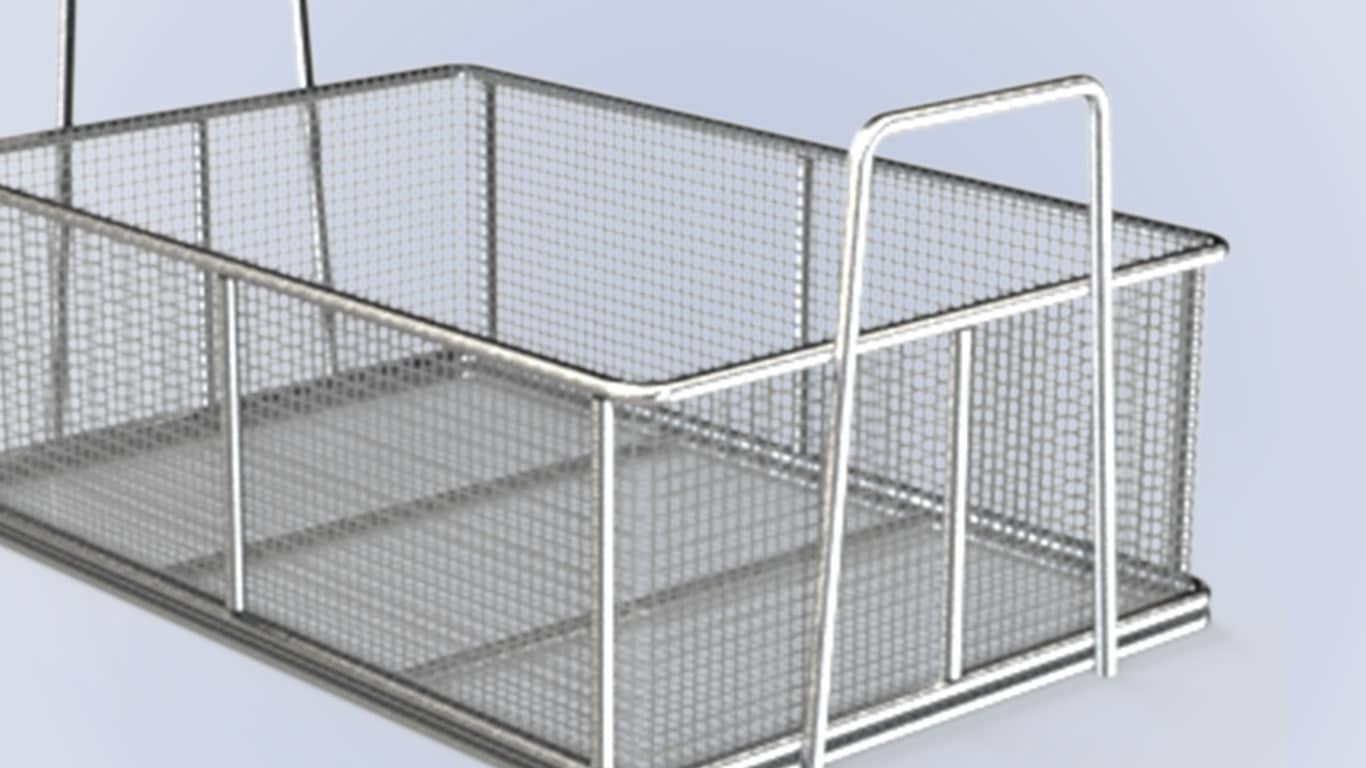 Three M Tool can design and manufacture a wire basket for your transportation and shipping requirements. Contact us to review your needs so we can collaborate with you to design/build a custom wire mesh or perforated metal basket solution.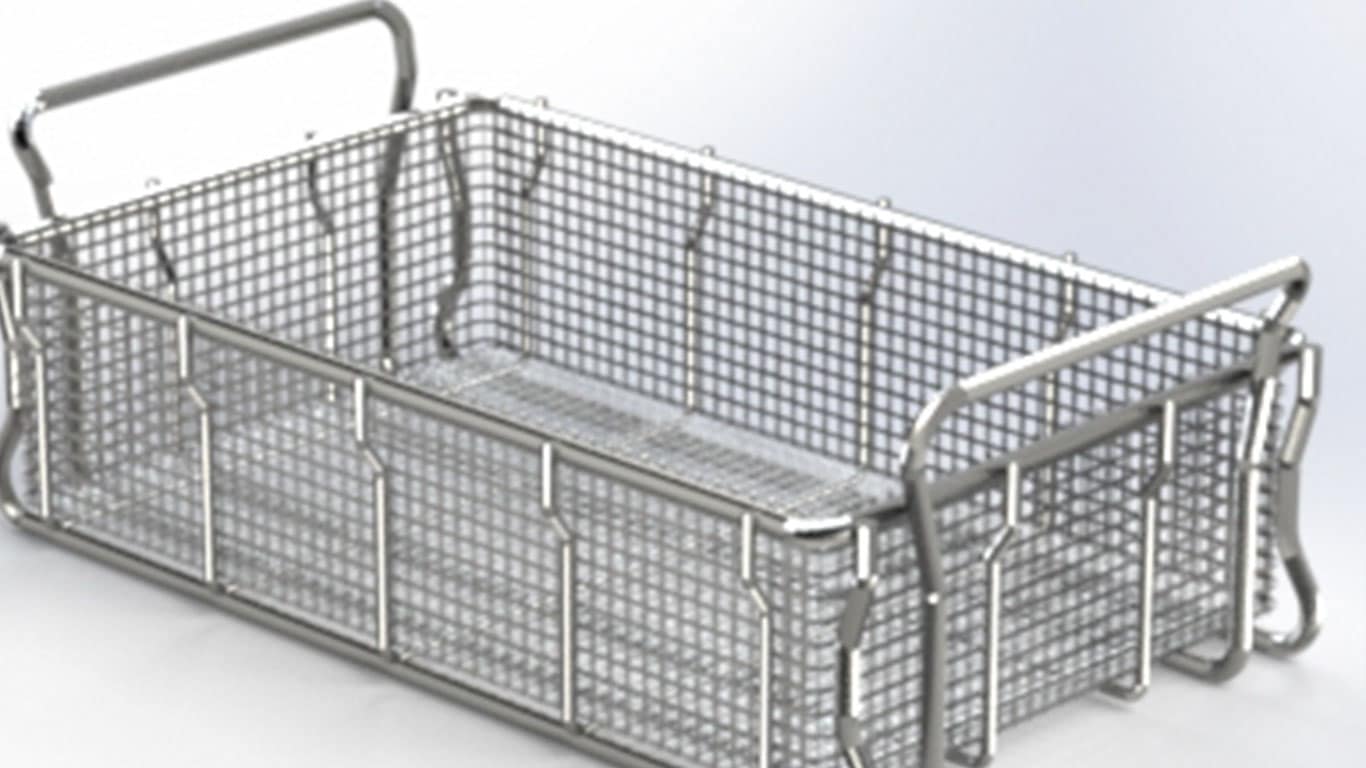 We offer custom and stock material handling baskets including parts baskets, baskets with handles, stacking baskets, and part tote baskets for your inventory management and kitting needs. Available in a wide variety of sizes and mesh openings.
We can deliver your quote with a drawing within one week.